Our experts manage & analyze genomic data
machine learning
bioinformatics
data infrastructure
specialized in data mining
How does our process work?
Project Scope Meeting
We meet to scope out your needs and pull in the perfect lead scientist.
Technical Meeting
Lead scientist helps further define your project and deliverables and come up with an estimated timeline.
Tackling the Data
After you've reviewed and approved our proposal, the lead scientist and team tackle your data questions with bioinformatic and comptutational methods.
Delivery
We provide the reporting and deliverables requested, from figures to custom tool buildouts. We take the time to go through these with you.
"Bridge Informatics has been an absolute pleasure to work with. At the very outset, they helped crystallize the project based on the hypothesis, identified data sets and new analysis, and ultimately provided a comprehensive data package to support our discovery efforts. True to their values, they helped bridge my knowledge gap. I am thankful to them for the education and for their commitment to see the complicated project through."
Ribhu Nayar
Director at TScan Therapeutics
"The team at Bridge Informatics was great, they helped us automate our NGS pipeline for RNAseq analysis and taught us how to run it independently. And it was so very impressive that they could customize figures and graphs to be relevant for the different scientific backgrounds in our team."
Rich Harrison
Head of Research at PercayAI
"Working with Bridge Informatics has been fantastic. During project scoping, their understanding of our needs combined with their extensive experience, they helped better define the path to not only solving problems currently in front of us, but also those relevant to future growth and scale needs. Consistent to their company name and beliefs, they bridged knowledge gaps by educating existing team members and translating scientific questions into technical solutions.  Working with them has been and continues to be highly productive. I truly appreciate the expertise, dedication and process the Bridge Informatics team brings to the table."
Brad Hamilton
CSO at GoodCell
"The team at Bridge Informatics is fantastic. They did a comprehensive analysis and summary on our proteomics data and provided the script which was native to our data infrastructure. This was adeptly paired with their stellar customer service and alacrity in communicating. I will happily continue our collaboration for all my informatics projects."
Isaac Finger-Baker
VP Product Development at 42Bio
Our team has a diverse range of expertise, meaning we can tackle any data type that comes our way:
Data Solutions to the Life Sciences Community
We are a group of biologists, computational scientists, software engineers and bioinformaticians with experience providing data solutions to the Life Sciences community. We know that the fastest path to life-saving discoveries requires efficient and accurate data analysis. As new sequencing technologies develop, new challenges arise in data storage, data infrastructure, and analysis. We have the diverse expertise to help you with these new challenges. Your group may need to quickly learn a new set of skills or simply augment their existing staff. This is where Bridge Informatics fits perfectly! Our data scientists are ready to quickly jump in and be a part of your informatics team. We want to bridge the gap between your data and insight.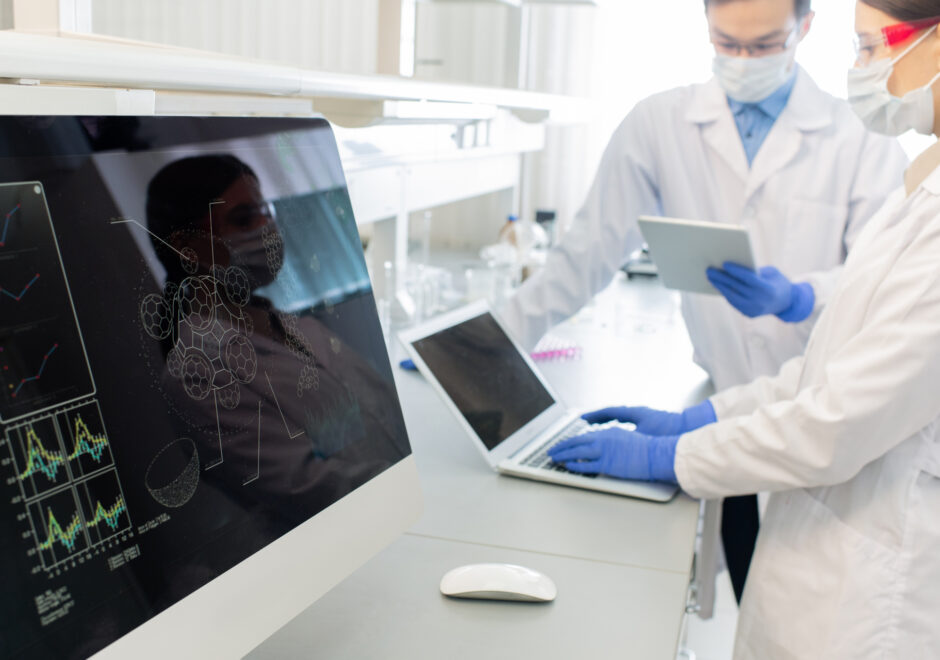 Passion is what drives us
Our data scientists are ready to quickly jump in and be a part of your bioinformatics team
To be your bench for specialized data science
Bridge Informatics is located in the Greater Boston area!